Dynamic DeCuerdas Eskrima Seminar and Celebration Dinner
Carson City, NV —-  OCTOBER 23, 2021
Let's Train!!! Grandmaster Van Donk is the lineage holder of the Gilbert Tenio DeCuerdas Eskrima system and Founder / Creator of the Dynamic DeCuerdas Eskrima System. 
This year Grandmaster Van Donk will be able to join us and will teaching and assisted by Professor Marquez and other Black Belts.

Topics:
* DRILLS (and methods) to enhance your Eskrima skills
* True DeCuerdas inside and outside patterns for all major strikes.
* Fight Finish Patterns
* Empty Hand Patterns
* Intro to Pasak
* Fighting concepts from all different DeCuerdas Levels
* Surprise Training at end

This will be a one of a kind event!!
Rank Testing is offered if requested in advance.
Training : 9 am ~ 4:30 pm – Celebration Dinner 6 PM
Investment – $100 at the door (training only fee, this is to help bring Grandmaster here)
Training Location:  Warriors Guild Dojo of Prof. Marquez  3579 Hwy 50 East, Unit 303 Carson City, NV
Celebration Dinner Location: El Charro Restaurant 4389 S Carson St., Carson City, NV   http://elcharroavitianv.com/
Questions??
 Contact: Professor Marquez 775-720-5680    
JOIN HERE!!
  TAI KAI 2022
April 21st-24th, 2021

BUSHINDO "REDWOODS" TAI KAI 5th ANNUAL EVENT



We are very excited to go Back to the Redwoods for
an indoor / outdoor event. We have exclusively booked a camp facility
near San Francisco, CA
This will be an all inclusive event…. One price for Lodging, Food, and All Training.  
More Info soon!! You will not want to miss this one!!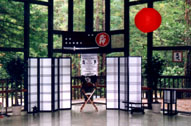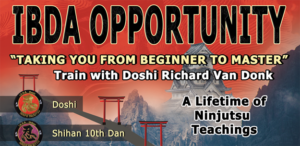 ___________________________________________________________________________________________________________________________________________________________________________
WOULD YOU LIKE TO BE COACHED OR EVEN MENTORED
By
Doshi Richard Van Donk?? 


"Empowered Warriorship –
Shin Gi Tai Ichi 

心技体一 

(Integrating the Warrior – Monk)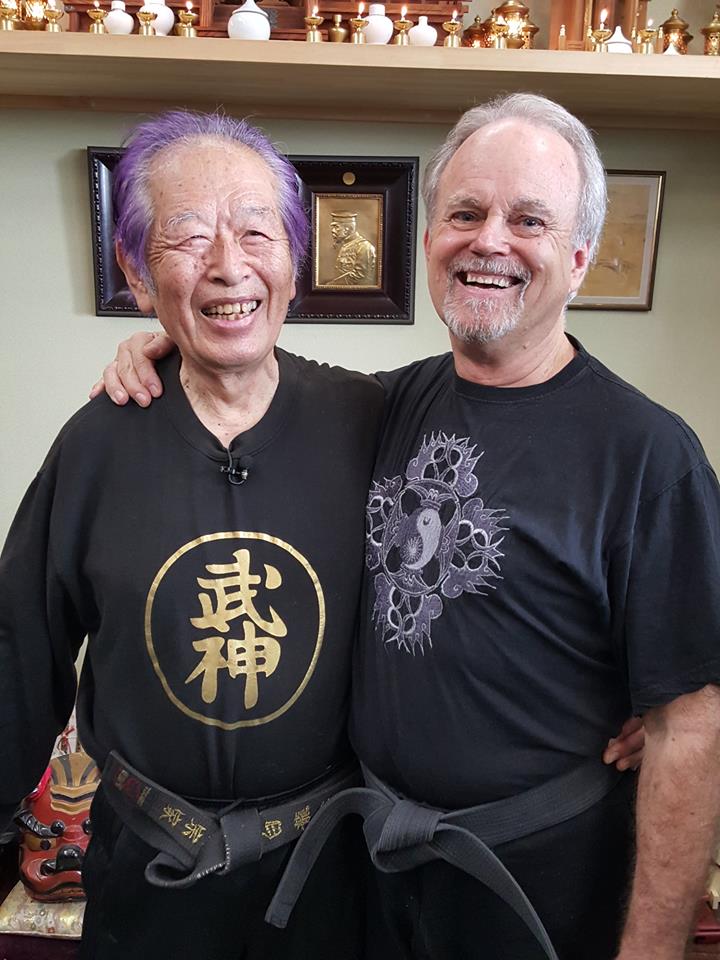 Did you know that he offers a limited amount of private deep dive weekend events that are limited to 5 to 7 people at his Northern California dojo. Sword – Meditation – Ninjutsu- Eskrima – DaoYin Empowerments. 
 YOU CAN BOOK…. 
ZOOM Private Sessions where you can book training with him by the hour or the day on most any subject.
This can be for Taijutsu feedback, Martial Arts lessons, Spiritual Awakening or Life Enhancement. Or even business consulting. Richard loves helping others this is your chance to spend personal time being coached by a master that has traveled deep on this path. 
Contact Info@bushindo.com for more details.
___________________________________________________________________________________________________________________________________________________________________________
BUSHINDO TAI KAI 4th ANNUAL EVENT



THEME – "Empowered Warriorship –
Shin Gi Tai Ichi 

心技体一 

(Integrating the Warrior – Monk)


 July 15th-18th, 2021
SOLD OUT – SORRY …. 
to be put on a waiting list write to info@ninjutsu.com (As of June 2nd)
– WE MAY HOST A VIRTUAL EVENT FOR THOSE THAT CANNOT MAKE THIS ONE – 
Thursday night 7pm thru Sunday 4:30pm


THURSDAY_

FRIDAY_ SATURDAY _ SUNDAY
CARSON CITY, NEVADA

---
If you look below there are lots of pictures from other events and you can see what our events are like. 

---

Limited space this year and we love having intimate events so that we can go deeper together.
UPDATE: IBDA is taking ALL the teachings to a new level. Doshi is revealing what he knows and believes is the origin inner arts Ninpo teachings.

Check this Tai Kai Video out: https://youtu.be/jacq-Q0mJCM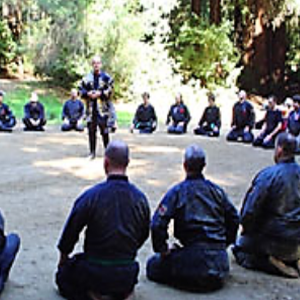 BUSHINDO EVENT-
 Calling All Ninjas! Eskrimadors! Sword Enthusiasts! Taijutsu Lovers! Young or old, super skilled or brand new to the arts you are welcome.
Affiliated or Non- affiliated with us. 
We would love to have you come join us!!
Our desire is to inspire, educate you with high level skill while encouraging you to be the best you possible. There will be students at every level from brand new beginner to Grandmasters. We keep our events small so that we can all interact and get to know each other. Everyone helps everyone else out at our trainings.
This event will be Extra Special as you will experience the arts from the inside out blending all the aspects that it means to be a warrior in this modern age. Learn skills from various disciplines to integrate Mind-Heart-Body-Skill as One – Shin Gi Tai Ichi 

心技体一

. Soke Hatsumi of the Bujinkan says that this unification is the highest goal and attribute of a martial artist. Doshi Richard Van Donk (who was given this rare Menkyo in this by Soke Hatsumi) fully agrees and has put this at the core of ALL of his training.
We will also cover get some in-depth training in the arts of Empowered Living, Dynamic DeCuerdas Eskrima, Ninjutsu-Budo Taijutsu, Sword Play – exploring what works in Combat, Weapons – Advanced Bojutsu, Inner Arts Practice and Warrior Philosophy.
"Empowered Warriorship

– Shin Gi Tai Ichi 

心技体一

 Integrating the Warrior – Monk" 
 

Doshi will go very deep on this.
Each day will host separate sessions featuring each art and combinations thereof. Full-Spectrum training!!
Last year was awesome, as anyone that attended will confess, way beyond what was expected.
Here is a clip about that event



Look for new events and sign up soon!

 
BUSHINDO TAI KAI …. Only $297-  
THEME –
Empowered Warriorship- 

Shin Gi Tai Ichi Integrating the Warrior – Monk" 

At this Bushindo Tai Kai event all instructors will inspire you to explore Living Empowered, Being the Best Warrior You Can Be in all it's forms from Simple Taijutsu, Taking Ukemi, Sword Play, Staff Play, Sticks/Knives, Warrior Body Empowerment and overcoming battles between your own two ears.
This year We are fortunate to have many talented instructors join Doshi Richard Van Donk to make this a very educational training experience.
Doshi Richard Van Donk has always put a great effort into helping you and others in this art, both in and out of the dojo. He would be honored in having you come and help him celebrate this long budo journey with him. 

Come prepared to train (Yes, we may party too- as we so much enjoy each others company and build lifetime bonding relationships).
But we are known for our continuous training. This is NOT your 10-12 – 2-5 event. Boring and a waste of time. Training is available from dawn to late night training just like we did in the old days. One year I do not think it stopped, except for short food breaks and a few mandatory showers. 🙂
We want you to go home tired, educated, fulfilled and inspired
What you can expect at this event. Non-Stop TRAINING!!
1. BODY – MIND – SPIRIT – TAIJUTSU INTEGRATION EVENT
2. "ANCIENT ARTS MODERN TIMES" Explore the concept of OLD WAYS Warrior Monk training exploring the DAO AND SHINTO Doorways (Spiritual non-religious). 
BODY – CONDITIONING Amatsu Junan Taiso Chi Gung, DaoYin, 
MIND – WARRIOR PHILOSOPHY
3. SPIRIT – Meditation and breathing exercises
4. TAIJUTSU – BUJINKAN – ESKRIMA – SWORD
5. BUJINKAN WEAKNESSES – While we will be learning lots of Bujinkan arts this year we will be addressing some things that I feel have been weak in this training such as;
Knife and stick fighting – we will use Eskrima for that as it is far superior- a total must in your training. You may be dead without it.
Punching styles- Bujinkan has been to limiting on this. come see why I think that Ichimonji only training has ruined the art. 
Countering grappling-
Ground Fighting – This is in the Bujinkan deeply but taught by very few.
FIGHT FINISHES- Get it Done.
6. Sword- Formal and Informal Sword play. 
7. Gyokko Ryu Reveal- A discovery that was so powerful that it has greatly enhanced my own taijutsu in a way that i will not do it any other way now. I can't wait to share it at this event for the first time. I guarantee it worth the entire trip to the Tai Kai. 
8. IBDA 2020+ Unveiled – New Bujinkan changes and how that affects IBDA

Check this Tai Kai Video out: https://youtu.be/jacq-Q0mJCM

_______________________________________________________________________________________
MASTER INSTRUCTORS LIST (More to be added)
Many instructors have committed to coming and making this event special. The following list will continue to grow. Encourage your teacher to come!
Doshi Richard Van Donk

 – 

Shihan Linda Van Donk

 – Shihan James Clum of California – Shihan Roman Marquez of Nevada – Shihan John Owsiak of Georgia – Shihan Brian Sumpter of West Virginia – Shidoshi Dena Johnson
The teachings will be very deep and taught in a way that beginners will gain so much and advanced students will thrive no matter what your grade level is. There will be so many talented instructors from various systems that will be sharing and demonstrating.

GrandMaster Richard Van Donk will be teaching a lot at this event. What it is to be a warrior, Mastering Your Taijutsu from the Inside Out – neuro-patterning Taijutsu Integration session, Power of Bojutsu, Realistic Blade Methods, Empowerment Meditation, and Ask Him Anything Camp Fire Session.
Shihan Roman Marquez – Will share a class on DeCuerdas Eskrima – basics and never before seen Eskrima drills. Plus an outdoor knife throwing class.
Shihan James Clum –
Will share a class on overcoming imperfections in your taijutsu and ending the fight quickly. 
Shihan John Owsiak – Will share a class on building personal power in your taijutsu, working towards perfection and softness in your taijutsu. Setting up a personal IBDA training program.
Shihan Brian Sumpter – Will share a class on Ninpo Ne Waza Ground fighting all from Bujinkan schools. 
Many instructors are invited and the schedule is still developing …… it will be a great event.
ARTS THAT WE WILL DRAW FROM
Eskrima – Dynamic DeCuerdas Eskrima can be your ace in the hole. Blades are most fast quick, powerful and almost impossible to defend in the right hands. Come learn some master striking, blocking and defensive methods never shown to the public.
Bushindo – Master Principles not limited to any one system. Sword methods. Enlightened Warrior Inner Arts – Chi Gung – Shin Gi Tai Ichi (Mind-Body-Spirit Integrated) is the goal.

Bujinkan (Ninjutsu/BudoTaijutsu/Ninpo Taijutsu)- Natural movement style art of self defense by mastering distancing – controlling the space around you and off balancing your opponent and striking then grappling them into submission
Control the Space and Stop their attack, Subdue them And then you Sit on them!

A Fireside Chat lead by Doshi Van Donk- Come ask ANY question and share your journey with us all. 
LODGING-  Carson City is a Casino town with lots of hotels for most every budget ($50 to $300 night). They are all about the same distance to the Training which is NOT at any hotel. So choose the best lodging that suits your budget. You will need a car to get around to training which will be only 10-15 minutes away.
Stay in Carson City. The Buffets are out of this world – so be prepared to train off all the great food.
We are grateful to Shihan Roman Marquez and the Warriors Guild for making their dojo available to us for most of the training.
FULL TAI KAI DETAILS such as exact location, registration time, and what to bring  will be in your sign-up Package which will be E-mailed to you shortly after your sign up. Please come back to this webpage for updates.
BUSHINDO TAI KAI LIMITED SPECIAL Only $297-
go here: 

QUESTIONS?? Call or Text Tom at 707-987-9322 PST or best yet e-mail all questions to info@bushindo.com


Refunds and Cancelations-
After April 15th, 2021 there will be a $125 event cancellation fee applied and after March 1st there will be no refunds made. Any refunds will be made after the tai kai event is held and before Sept 1st, 2021.  Please note that we structure our marketing to just bring the right amount of people to our events to make them small and more intimate. So once you sign up it affects our process and ability to give you the best experience possible. 
This will be a Certified Rank testing event for IBDA and DeCuerdas Eskrima students Only. 
 Pre-arrange and Pre-pay for your testing!

Please Note:
Doshi Richard Van Donk will be giving the Godan test at this event. Potential Godan candidates must be pre-approved by Doshi Van Donk, prior to the event.
You

must

be training directly with IBDA and have hold a valid issued Yondan certification. We do not rank ANYONE else's students.
Do not come and just expect to be tested for Godan- It will not happen!

TAI KAI PICS below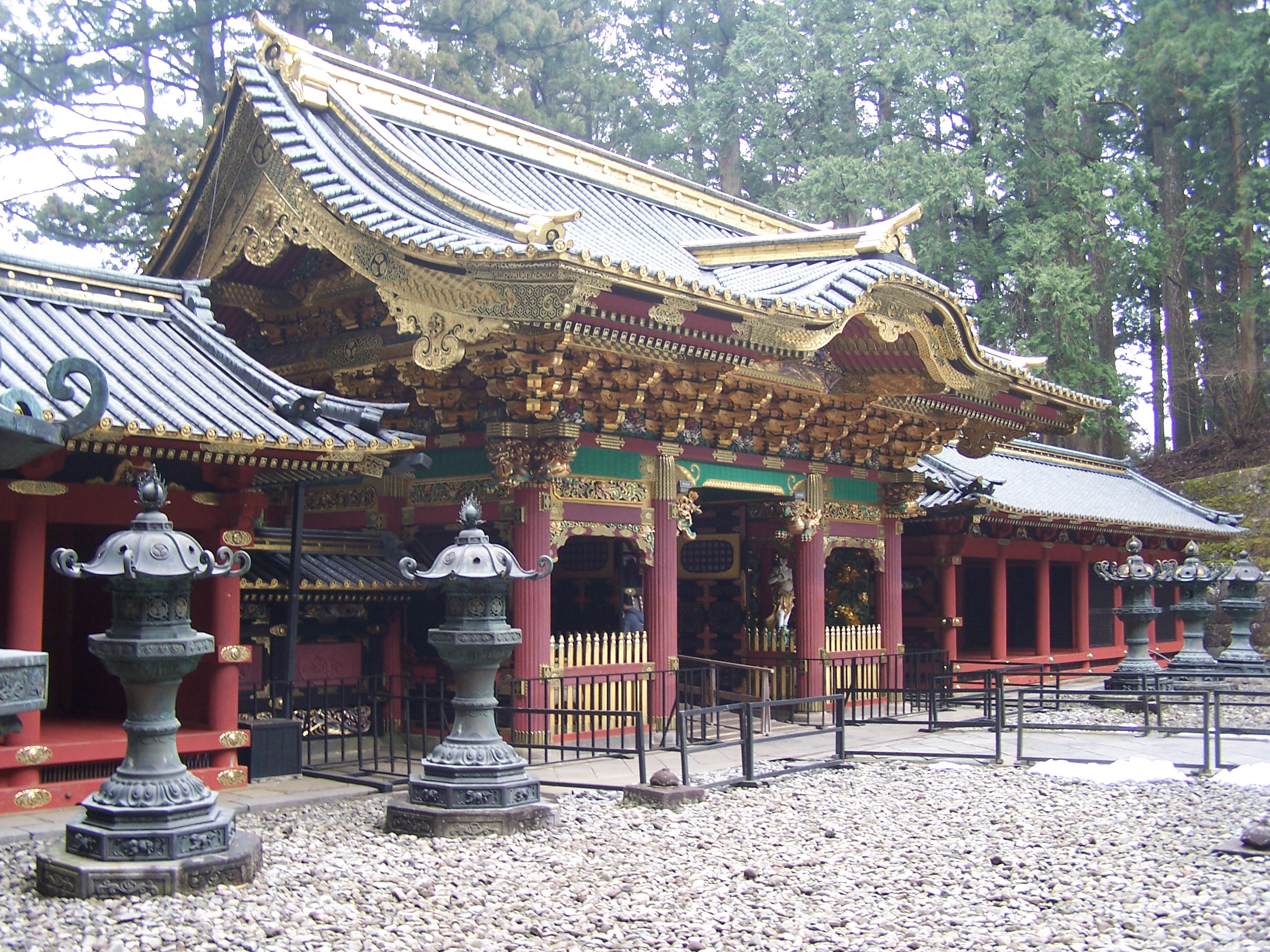 2019 BUSHINDO DOSHI EVENTS
ENLIGHTENED WARRIOR AND WAYS OF THE BLADE
BLADE SEMINAR - Dinner Gathering
                        GRAND RAPIDS, MICHIGAN
  Friday Eve- Sept. 20th 7-9PM & Saturday Sept 21st, 2019
This Annual training event is in honor of Grandmaster Richard J. Van Donk's birthday (July 15).  Grandmaster Van Donk is the lineage holder of the Gilbert Tenio DeCuerdas Eskrima system and Founder / Creator of the Dynamic DeCuerdas Eskrima System. 
This is a semi-private event of which the host Master Chris Postmus will allow a few of my students too as space allows. So sign up soon! 

Event Teachings: 
GrandMaster Richard Van Donk (aka DOSHI) on Friday night will share from his vast knowledge on Enlightened WarriorTM Inner Arts which includes Meditation, Dao Yin, Qigong, Warrior Philosophy and Personal Empowerment methods. This special evening will be mostly interactive in learning through practice. No prior knowledge needed. Come dressed in gi or light yoga wear clothes.

On Saturday Doshi will also share hands on insights and methods of the bladed arts of Decuerdas Eskrima and Bushindo Sword School.

Friday Night- 7-9PM Enlightened Warrior Inner Arts Meditation skills, enhancing energy systems, connecting yourself to your core, Inner Arts – Meditation – Empowerment Methods – Q and A

Saturday Morning – 9-10am Dao Yin/QiGong Energy practices

Saturday Morning – 10:15 – 12 Eskrima

Saturday Afternoon – 2-5PM Sword

Saturday Eve – 7PM Dinner Gathering (All Attendees invited)SUNDAY – For clarification there is NO training this day.FRIDAY DAY- Doshi Van Donk may have a few openings for private sessions. Contact info@bushindo.com, if you are interested. 

NOTE:

Students will need wooden sword (padded is good too) – at least 1 Eskrima stick 22" (approx.) – wooden knife (no rubber ones)
Location:
Click Here
EVENTS