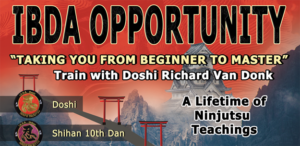 VIRTUAL EVENT with Doshi 



Secret Empowerment Methods of the Ancients
with focus on the Ninja
Plus Shin Gi Tai Ichi 心技体一 
(Integrating the Warrior – Monk)
2021


– DATE TENTATIVE – 
VIRTUAL EVENT –  Just bought some new cameras for the Infinite Way Dojo and SETTING everything up. Many people cannot travel this year AND the Tai Kai is FULL… that is good and bad. 

Thinking of a 2 DAY weekend (plus maybe a Friday Night) in 2021 Inner Arts of the Ninja – Secret Methods of empowering your mind, body, and spirit. Much of it I have never shared before to the public and only shared in privates. MY OWN PERSONAL PRACTICES After 50 years of study research and practice.
Becuase of COVID…. Not everyone may have a training partner so I will do most of it as individual guided practice so that you do not have to have a training partner there the entire time. AND we will do some sword and other taijutsu training also. I would be filming in my Infinite Way Dojo and from my mountain top power deck- with a couple of students to demonstrate things on.
The investment will be about $195- as this is a condensed version of my upcoming mentored course. A day in person with me is 10x that investment. worth it? Well in 30 years I have never been asked for a refund for in-person training.
The Virtual would be new….. so IF there is enough interest then I will deeply consider it. Lots of work and prepping for me as I love giving more and helping people grow. So many people have been asking me to do the inner arts.
I am deeply thinking on this…. TELL ME your thoughts. e-mail me at info@bushindo.com

PHYSICAL EVENT –  JULY 15-18 Tai Kai / RVD b-day Event in Carson City, NV. Above condensed and much more interactive taijutsu. That way those that do both will grow the most. You can sign up below. 
Best, Doshi Richard Van Donk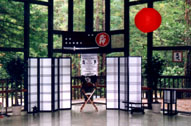 ___________________________________________________________________________________________________________________________________________________________________________

PHYSICAL IN-PERSON TAI KAI
BUSHINDO TAI KAI 4th ANNUAL EVENT

THEME – "Empowered Warriorship –
Shin Gi Tai Ichi 

心技体一 

(Integrating the Warrior – Monk)


July 15th-18th, 2021

Sold out – 100% sold out already

(As of May 28th)



Thursday night 7pm thru Sunday 4:30pm


THURSDAY_

FRIDAY_ SATURDAY _ SUNDAY
CARSON CITY, NEVADA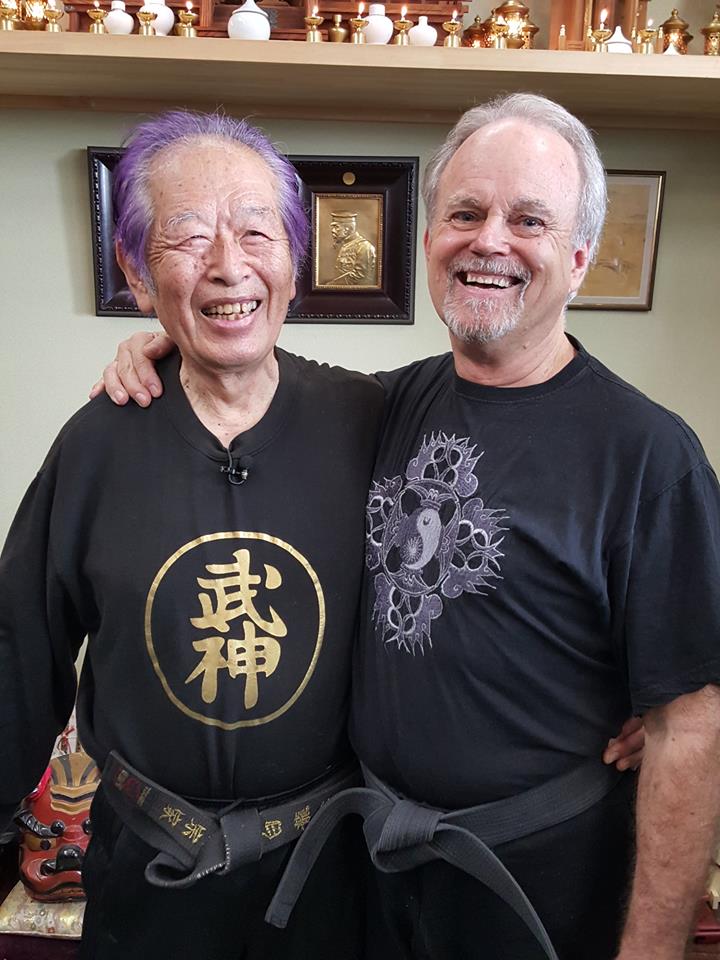 WOULD YOU LIKE TO BE COACHED OR EVEN MENTORED By
Doshi Richard Van Donk?? 
Did you know that he offers a limited amount of private deep dive weekend events that are limited to 5 to 7 people at his Northern California dojo. Sword – Meditation – Ninjutsu- Eskrima – DaoYin Empowerments. Paused until summer. 
 BUT YOU CAN BOOK…. 
ZOOM Private Sessions where you can book training with him by the hour or the day on most any subject.
This can be for Taijutsu feedback, Martial Arts lessons, Spiritual Awakening or Life Enhancement. Or even business consulting. Richard loves helping others this is your chance to spend personal time being coached by a master that has traveled deep on this path. 
Contact Info@bushindo.com for more details.